Operating a private practice can put a lot of strain on the practicing physician, as the time with patients must be balanced with administrative tasks and staff management concerns. Physician practice management companies (PPMCs) provide non-clinical business administrative services to private practices.
In this manner, a physician and the other providers on staff can focus on the patient's experience during their treatment journey. The services PPMCs provide include but are not limited to:

HR administration

Practice marketing

Operations management

Claims filing and follow up

Credentialing

Compliance and liability reduction

Financial services

Startup support

Practice expansion and relocation
These services help your practice with tasks that take you away from your patients. The decision to work with a PPMC determines the best path for your private practice.
Physician Practice Management Is Delegation of Work, Not Authority
A PPMC is basically another employee. You give them a job and it gets done expertly and efficiently. That assistance frees up some of your time so you are able to provide the highest quality care to your patients, and ultimately makes your practice more effective as a system.
Your PPMC should defer to your authority on any decisions or conflicts related to your practice.
6 Reasons to Partner With a PPMC
There was a time when the staff of private practice was designed to handle both the administrative side and the patient treatment in-house. However, with today's technology and the opportunity to outsource administrative tasks and utilize resources to improve the patient experience, partnering with a PPMC is a popular solution to staff shortages, physical space concerns, and also time constraints. The reasons to partner with a PPMC include:
1. Improved Patient Care
Having PPMC staff off-site to handle clerical and other basic tasks (e.g. insurance verification, appointment scheduling & patient calls) means that staff on-site can focus on the patients in the office for appointments.
2. Budget Trimming
A contract with a PPMC means outsourcing administrative tasks and freeing up the time of current staff on-site. This means you can avoid the necessity of hiring additional employees for your own staff, which would mean adding the expense of their health insurance and training to your practice budget. It also means you avoid the increasing expense of salary and benefits as time goes on.
The ability to have this staff work off-site reduces expenses for technology, office space, and even parking if the medical practice location has limited access.
3. Strategic Support
From billing to marketing and all other day-to-day administrative tasks, an administrative strategy to ensure these tasks are handled improves the effectiveness of your medical practice.
Coming up with that strategy and having the knowledge to implement it successfully would normally mean additional time, effort, and expense. However, working with a PPMC means you get that trifecta with the bonus of a set budget for the assistance.
4. Practice Growth
To facilitate medical practice growth, it's important to address marketing and monitor the efforts to that end.
Marketing and promotion tasks can be handed off to a PPMC, leaving your practice to focus on what it does best: treating patients.
5. Experienced Management
PPMCs offer access to experienced staff who think proactively and problem-solve in a timely and effective manner.
Rather than devoting internal resources to handle administrative issues, a PPMC's capable staff is more than capable of addressing and resolving whatever comes up.
6. Streamlined Administration Behind the Scenes
Whether it's new technology or discovering efficient ways to organize files, managing office- and paperwork-related tasks are handled efficiently by a PPMC.
Thus, a medical practice can focus on patient and their care experience, and maximize positive health outcomes for them.
Vetting a PPMC
Adding a PPMC to your practice should be an operational upgrade and not something you'll quickly regret. When evaluating potential PPMCs, look at:
Their corporate philosophy and values. They should match yours (or at least match the role you want them to play in your practice).
Any management qualifications you require.
Their track record with medical practices is similar to yours.
All of these things help alleviate administrative burdens and allow you to practice medicine on your terms while growing a successful business.
PPMCs Mean Power for Practice Owners
We've been in your shoes. Our clients include physicians who were frustrated with the politics of insurance companies and practice administration. We joined together to increase our influence and become more competitive, while still practicing medicine the way we choose.
To be clear, working with a medical practice management partner does NOT mean you're:
Joining an independent practice association (IPA)
Selling your practice
Becoming an employee of another organization
With a PPMC, you maintain independence and your name remains on your building. You also get more time with patients and the ability to provide better care.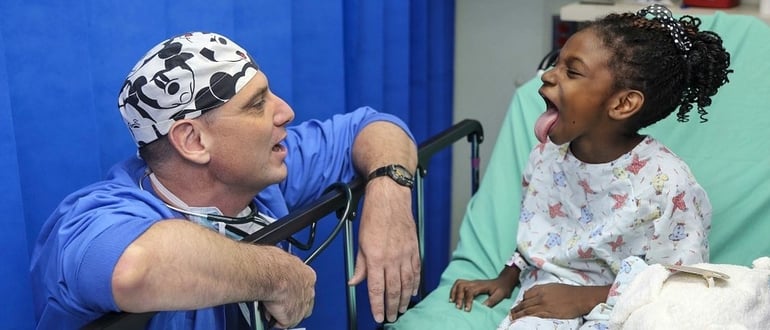 Are You Struggling to Run Your Practice & Make Time for Patients?
This is exactly where physician practice management comes in. Want to know if a PPMC partnership is right for you? Check out these additional resources: