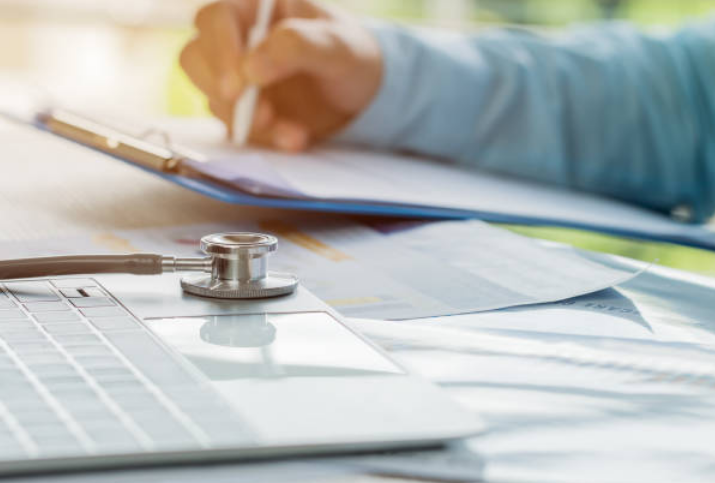 Here's the bottom line: you're wasting time and money doing your own credentialing. Find out how to avoid wasting precious time and money.
How much are you wasting on credentialing?
The credentialing process is important because it can have a serious financial impact if it is not done accurately and in a timely manner. When it is done successfully, it can bring in new patients and more revenue. However, physician credentialing can be tedious, troublesome, and costly for everyone.
Assuming a rate of $100 per hour, it costs approximately $20,000/year for credentialing work per physician. And this is ONLY the cost of a salary. It does not include office staff involved in follow-up and other support work, taxes, and other costs.
This estimate assumes all paperwork is finished, accurately and on time, the first time. You pay even more money for incorrect or incomplete applications.
This also doesn't include lost revenue from time spent on credentialing services vs. time spent with patients, resolving issues with applications & submissions, or overseeing credentialing work.
So, realistically, you're spending WAY more than $20,000/year on physician credentialing. But how does this cost compare to outsourced physician credentialing services? Here's a quick overview.

How Much Do Physician Credentialing Services Cost?
The cost of credentialing services varies by:
Current credentialing status

Number of physicians you want to add

How quickly you grow your practice

Changes in insurance contracts and/or providers

Other services you contract from your credentialing provider
In general and on average, expect to pay $2,000-$3,000/year for physician credentialing services.
Here's a breakdown of the different pieces:
Individual Physician Credentialing
The average cost is $100-200 per physician, though this varies across credentialing service providers. When it comes to re-credentialing, you can expect costs that are approximately the same. Most insurances and facilities require re-credentialing to occur on a two-year cycle, although some payers or facilities may extend that by a year.
CAQH Database
CAQH Proview is one potential solution when it comes to online provider data collection. The initial setup can cost between $200-500. The database helps eliminate duplication during the collection of information to support the credentialing process.
Management costs depend on your credentialing provider's level of involvement and how often you need to make changes to the database. Typically, you can expect about $50-100/month for basic database management.
Insurance Panel Applications
Per insurance panel, expect to pay around $100 for an application. In some cases, this could be doubled.
To Sum It Up
Outsourcing your credentialing process indeed requires up-front effort and costs, and it is also true that overall costs will vary by provider. However, even the cost of top-end credentialing services pales in comparison to managing it in-house for $20,000 (plus hidden fees). As a bonus, outsourcing frees your team up to do what it does best -- help patients.
Get an Estimate for Physician Credentialing Services
Assistance with the credentialing process can be cost-effective. Could you benefit from credentialing service but would like a more accurate cost estimate? Contact our 99MGMT Credentialing Team for more information
Fill out the form below to request a quote: