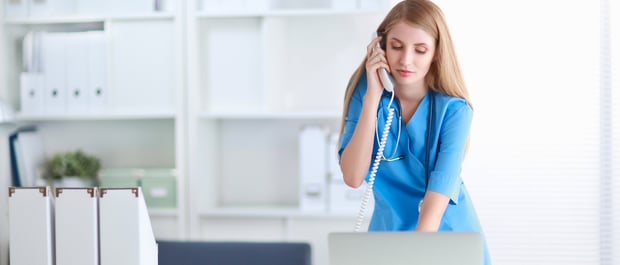 Since 1954, the United States has dedicated a week every year to celebrating and honoring the nurses who treat and protect individuals every day, throughout holidays, weekends, and global pandemics.
This year, May 6 - 12 is National Nurses Week, with each day celebrating a different classification of nurses. Here's our tips for some ways you can honor the nurses in your life and around the world.


Health
Organize a health fair for your nurses where they have access to free health screenings, educational materials, and personal protective equipment (PPE).
Promote healthy snacking by bringing healthy treats to your office for nurses to enjoy while they work tirelessly.


Gifts
Create goodie bags with treats or handwritten notes nurses would appreciate that you can hand out to them throughout the week.
Provide free gifts like pens, badge holders, or keychains in a central location where they can choose their own gift.


Relaxation
Give your nurses an extra break in these difficult and stressful times - even an additional 10-15 minutes could make a world of difference.
Organize a stress management seminar for your nurses to attend during the week so they can learn new techniques to help manage stress in their high-pressure jobs.


Activities
Nurses can often get so busy with work or life that they forget to make time to eat - make a nurse's day by providing free meals throughout the day for them to easily take advantage of.
Honor the amount of time your nurses have worked at your facility by holding a ceremony and presenting them with pins displaying their years of service.


Community Service
Hold a canned food drive at your practice and donate the collected food to a local food bank or pantry in the nurses' name.
Hold a "Jeans Day" for the nurses where they pay $1 to participate, and then donate all the money collected to a charity of their choice.
---

No matter how you choose to show your support, especially right now when nurses are risking their lives providing care throughout the COVID-19 pandemic, it is crucial that we celebrate these brave members of the healthcare community.