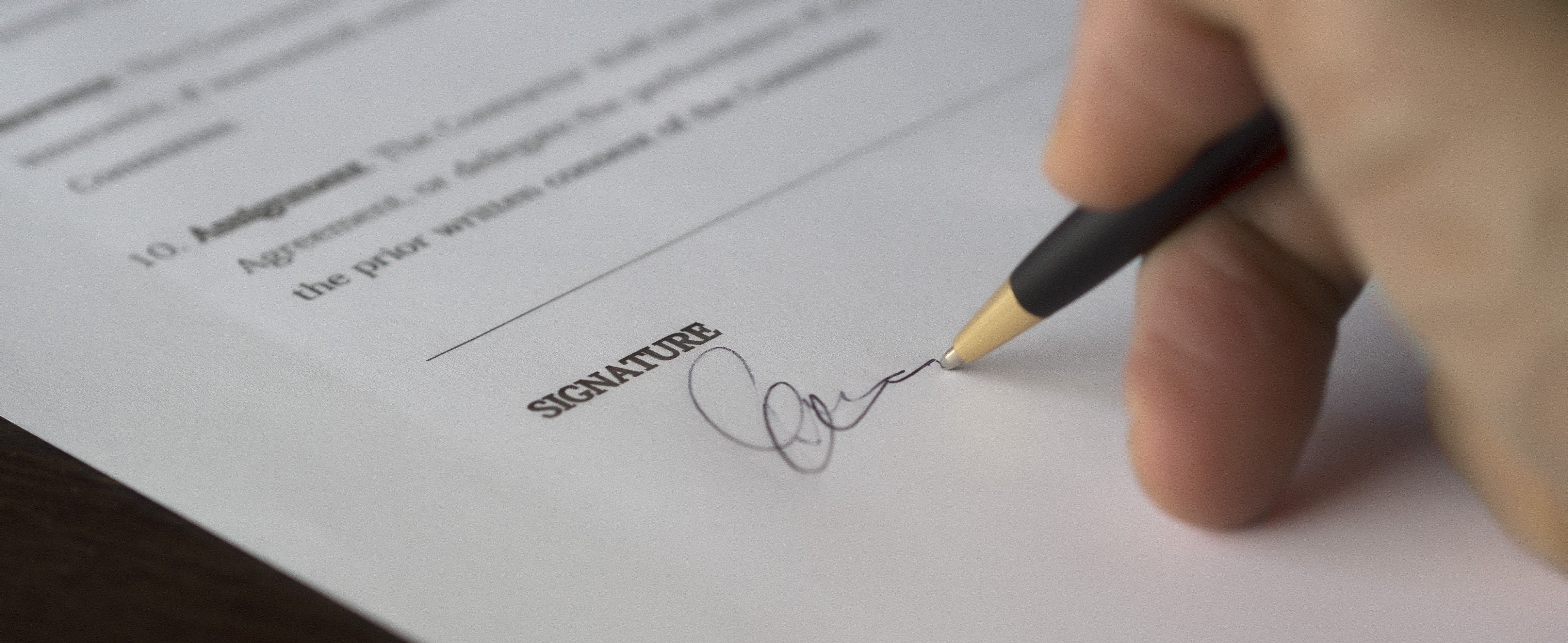 Although it's never easy, there are times when terminating a patient from a medical practice is absolutely necessary. Many of those instances involve non-compliance, which can take the form of
Inappropriate behaviors or actions

Failure to keep appointments

Failure to pay bills

Failure to follow practice rules or procedures

Failure to comply with your treatment plan

Failure to attempt to meet the expectations you set
If this sounds like one of your patients, it may be time to part ways. Here are some tips for writing a patient termination letter for non-compliance.
Before Writing a Patient Termination Letter
Before proceeding with termination, we ALWAYS recommend exploring alternative options and communicating with the patient, for the benefit of your practice AND your patients. In today's world, unhappy patients - and customers in general - are more than willing to share that experience via an online review. Once that review is posted, there's no getting it back. Therefore, if possible, it is wise to reach out to a patient with a phone call to provide a personal connection and attempt to address the issues.
Terminating a patient is a serious decision that comes with ethical and legal risks. Even physicians who thoroughly cover their bases may see professional, legal, and reputational consequences. So, start by running through this list:
Attempt to understand WHY the patient is non-compliant.
Does the patient understand their behavior is creating an issue?
Review internal processes before terminating the patient.
If the issue is procedural, are there any internal practice operations that could be interfering with patients making/keeping appointments?

If the issue is financial, is there any assistance or education you can provide to make payments easier for the patient?
Give a clear, documented warning with consequences explicitly outlined.
Make sure to document alternative steps you've taken to avoid terminating the patient. Once you've exhausted your options and checked all these boxes, termination is the next step.
ALSO NOTE: If the patient has not requested termination of care, you MUST provide an official notice of termination. Otherwise, you may still have an obligation to provide care.
How to Write a Patient Termination Letter Due to Non-Compliance

1. Get straight to the point.
Don't beat around the bush. Your letter should explicitly mention "This is to notify you that you are being discharged from our medical practice." The patient should immediately be aware of your letter's purpose.
2. Provide the reason(s) for the discharge.
Explain the discharge is due to the patient's failure to comply - with your treatment plan, office regulations, operations, or other grievance. These reasons should be presented factually and objectively.
3. Give the patient a clear, dated deadline to find a new provider.
This is similar to giving an eviction notice. You CAN NOT fire a patient effective immediately. Check your state's laws for more specific requirements - the state of Texas only requires "reasonable" notice.
Note: Depending on your geographical area and the number of physicians available, or whether you are in a specialty practice that may make it difficult for the patient to find another doctor, you might want to give the patient more time.
4. Mention emergency care.
Let the patient know that, up until the deadline you provide or until they find a new provider (whichever comes first), you WILL provide emergency care. You may also offer to refill prescriptions during this period of time if you feel so inclined.
5. Offer to transfer medical records.
Patients have a right to either get a copy of their medical records directly from you or to have you transfer them to their new provider. You may want to include an authorization to release medical records form with the termination letter.
What's the best way to send a letter of patient termination?
Some doctors prefer to send the letter by certified mail, but there is no legal requirement for doing that. Keep in mind that a certified letter must be signed for and, in some cases, the person receiving a certified one must go to the post office to get it. Many people do ignore certified mail, and technically never "receive" it.
So, in practice, sending the letter by regular mail and keeping a copy in your files is often the best approach.
In short,
Document any and all alternative steps taken prior to termination

Keep your letter of termination concise & factual

Make a copy of the letter for your records
If you've done everything by the book, terminating your physician-patient relationship should go relatively smoothly (though it's never easy). The experienced staff at 99 MGMT can help you fine-tune your patient termination letter. Contact us today.
Related Posts:
(Editor's Note: This blog was originally published in February 2019 and was updated in November 2022 to reflect current information.)