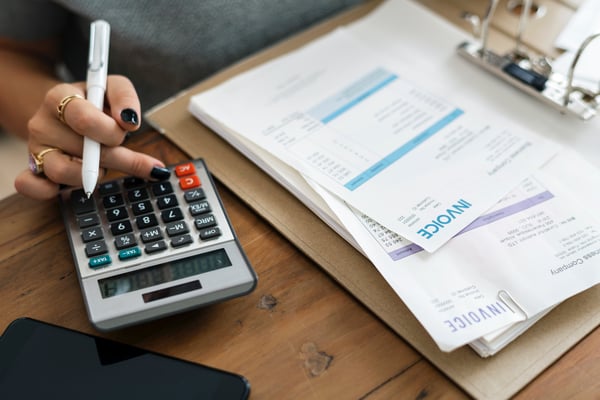 Investing in a quality practice management company to handle day-to-day tasks frees up your time to focus more on your patients and their needs. They can help your private practice streamline scheduling, billing, marketing, accounting, credentialing, human resources, and overall office operations.
Below are just a few initial benefits of implementing a medical practice management company.
Advantages of a Practice Management Company
Simplify Workflow:
Teaming up with a quality practice management company provides access to a full-scope operations team that can evaluate and streamline your office workflow and productivity. Establishing an environment of innovative efficiency throughout the scheduling, billing, intake, and credentialing processes is critical for running your practice smoothly. The right operations team can offer an objective assessment of your medical practice, identifying areas for improvement and implementing solutions to optimize your cash flow.
Enhanced Patient Engagement:
Most full-service practice management companies offer in-house marketing services to enhance your practice's online presence and bolster patient engagement. Getting your patients immersed in your practice is a great way to enrich the services you offer, improve your patients' health outcomes, and increase your patient volume.
The more involved patients are in their everyday health, the more likely they will follow treatment plans and stick to follow-up visits. Marketing and operations teams provide expert advice on automated cost-effective solutions for communicating with patients outside of your office. By combining an online patient portal with text, call, and email reminders for upcoming appointments, your patients remain informed and you can reduce the number of missed and canceled appointments.
Advanced Billing Solutions:
A quality practice management company has the ability to outsource your billing services from your practice staff. Working with a professionally trained billing staff relieves you of the burden of handling contract rules and policies and allows you to spend more time with your patients. They can also streamline the filing and processing of your claims by training your staff members and improving the payment process.
Simplified Scheduling:
Through integration with industry-leading patient portals, your team can reduce the stress that often comes from appointment scheduling. With so many options out there these days, a practice management company can recommend the most suitable option for your medical practice's patient volume and anticipated growth.
Simple scheduling options in your medical practice management system can also help patients stay engaged in their care. Using any mobile device, patients can access the online patient portal and schedule an appointment with a tap of their finger. The patient portal also offers notification options for patients to sign up for updates and reminders while providing easy access to follow-up care.
Optimal HR & Recruiting Services:
The healthcare industry is not immune to the turnover rates and staffing crises that exist In today's job market. Finding quality candidates can be a daunting task that seems impossible when handling the day-to-day responsibilities of running your own medical practice. Teaming up with a practice management company relieves you of the labor-intensive task of sourcing employees. They provide an HR department to handle the recruitment process, from interviews to managing candidate background checks, and the onboarding of new employees.
Once a candidate is hired the HR team facilitates the onboarding process of setting up healthcare and retirement benefits. It's important to also keep in mind that the benefits a practice management company can offer are typically more enticing to prospective candidates than benefits you can acquire as a standalone medical practice.
Once your new hire has a scheduled start date, the HR and Operations teams collaborate to schedule and lead all training necessary for the new employee to perform their job tasks. This alone removes the burden of orienting new staff to your facility and the roles of fellow team members while completing software training required to utilize your EMR system.
Summing It All Up:
Having a lasting impact on your workflow productivity and organizational processes is critical in helping your medical practice grow, evolve, and most importantly, improve your overall patient care. By partnering with a medical practice management company, you can focus nearly all your efforts on the patients coming into your practice, providing them a better quality and less distracted patient care experience.