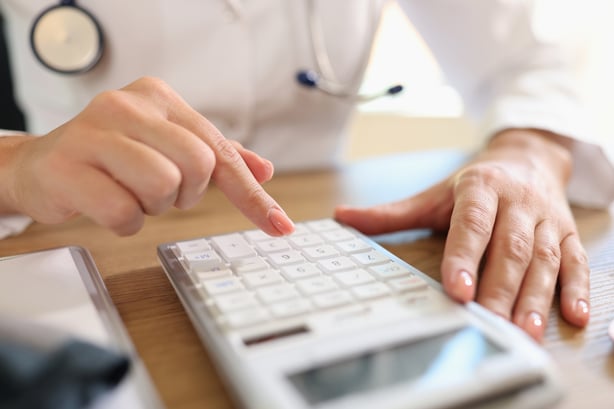 Bookkeeping for medical practices can be a complicated process. Technology may be the resource you need to ensure a potentially complex process does not result in missed opportunities or lost revenue.
Bookkeeping requires both accuracy and diligence. To keep accurate financial records, medical practices must keep a close eye on:
Incoming payments
Accounts receivable
Receivables
Bill payments
Outstanding invoices
It is essential medical practices have a clear understanding of their daily finances to support their ability to provide quality care to patients.
Bookkeeping for Medical Practices | 5 Tips for Success
Successful bookkeeping for your medical practice is both a matter of providing yourself with the best available resources and ensuring you're putting the effort into the right tasks on your to-do list. Below are five tips that can ensure your medical practice bookkeeping is complete and accurate:
Optimize the use of technology
Incorporate automation
Consider staffing needs in the office
Outsource when necessary
Realistically monitor profit & loss
Optimize the Use of Technology
Using technology to bookkeep for medical practices can give a great advantage. With the right software, medical practices can automate many tedious tasks and free up time and resources to focus on other projects.
A good bookkeeping system helps keep track of important documents and accounts receivable, all while quickly providing data when requested. Furthermore, using technology can give accurate financial records and make it easier to reconcile balances and prepare financial statements quickly and accurately.
With cloud storage, medical practices can securely store documents and records without taking up physical space in the office. A secure internet connection provides access to files from anywhere, allowing your staff to update files in real-time.
Cloud storage offers higher levels of security than on-site digital storage, reducing the risk of data breaches or accidental deletion of important information. Typically, cloud storage is also more cost-effective and allows for scalability as your practice's needs grow or change over time.
Incorporate Automation
Automatically scheduling invoices to be sent electronically saves time. It also means less spent on paper invoices or statements manually. It is also worthwhile to consider setting up autopay for invoices the medical practice regularly receives.

Electronic billing can also help:
Reduce errors

Ensure timely payments
Reduce manual labor costs
Automated billing systems also make it easier for providers to track payments and income, enabling them to set realistic goals for their practice's revenue. Through tracking payment data and trends, medical practices are positioned to better understand their financial performance and develop strategies to optimize their operations in order to meet their goals.
Using credit and payment terms to manage cash flow can be another savvy financial procedure to incorporate. For example, if the bill has a net 45 payment term, you can prioritize time-sensitive expenses like payroll and rent and schedule the payment of that bill until closer to the end of the 45 days.
Consider Staffing Needs in the Office
When considering the best way to handle bookkeeping for medical practices, it's important to weigh the cost vs. benefit. Specifically, consider having a full-time employee who is properly trained and has the right equipment on-site. Then, contrast that with the fees related to a partnership with a physician practice management company (PPMC). The cost savings from automated scheduling and electronic billing can be significant, however, it is important for providers to assess which option will yield the most returns.
When choosing between an employee versus a PPMC, it's important to consider factors such as:
Time spent training a new hire
Time spent on administrative tasks by current employees
Additional costs associated with equipment or software
Level of expertise and experience
Investing in technology may save money in the long run but can also require large upfront investments. Meanwhile, investing in a partnership with a PPMC can reduce some upfront investment, as they already have trained staff and the necessary technology to handle medical bookkeeping needs.

Outsource When Necessary
Outsourcing accounting, bookkeeping, and other financial tasks to professionals can benefit medical practices. Professionals with a physician practice management company are well-equipped to handle daily and monthly transactions. They are also capable to handle documentation and delivery to a CPA at tax time.
The preparation completed by the PPMC professionals reduces the amount of time a CPA must spend on the tax filing process.
When it comes to medical practices, it helps to employ cash accounting - something PPMC staff are well-versed in and can be relied upon to handle effectively.
Professionals can also collect data from various sources to streamline reporting. Outsourcing these services allows medical practitioners to focus on their patients instead of dealing with administrative duties associated with accounting and bookkeeping.
Realistically Monitor Profit & Loss
Staying informed and up-to-date on the financial health of your medical practice is essential for its success. Regularly scheduled Profit & Loss (P&L) statements are a great way to get an accurate picture of the practice's current financial status. This can provide insight into
Where money is being spent
What areas may be overspending or underperforming
How to best manage and allocate resources between departments
Future budgeting and financial forecasting
Additionally, reviewing past P&L statements can also help identify trends in spending so future financial decisions and investments can be made with better accuracy. Another option to monitor this information is a monthly budget to actual report.
Creating a budget annually - and making sure to adhere to it - is important.
Guarantee Success in your Bookkeeping Efforts
Automation and technology are both beneficial when it comes to bookkeeping for medical practices -- provided they are used to your advantage. Meanwhile, it is worth seeing where the best value lies -- either in hiring staff to handle the tasks in-office, or working with an experienced practice management agency that can take on your administrative tasks and free up your on-site staff.
Check with the Experts on the Realities of Outsourcing
When it comes to handling bookkeeping for medical practices, optimize the use of automation and balance staffing and outsourcing to allow you to focus on what's important - delivering quality care to your patients.
Contact our experienced staff at 99 MGMT today to discuss any bookkeeping concerns you may have.