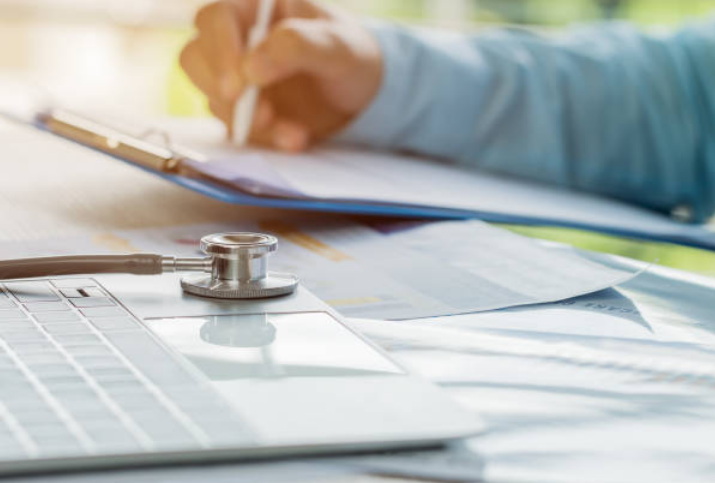 If your business provides a service, you should be paid for that service - and that includes private medical practices!
Especially for smaller practices or clinics, receiving payment from patients and insurance companies alike is often the core of your revenue, and if you aren't being paid, your practice is losing money.
Whether you're looking for help getting started or trying to get back on track with medical billing at your practice, you've come to the right place.
Here's our breakdown of medical billing tips and guidelines for private medical practices:


Common Medical Billing Pain Points
One of the most prevalent pain points for smaller practices especially, is that many medical billing companies elect not to work with them, as they would be a much smaller account.
If smaller medical practices do end up working with a medical billing company, the billing companies charge a (sometimes very high) percentage on collections, which means that these small private practices are seeing less profit as a result of their billing partnerships. As a result, many providers choose instead to hire someone to handle these duties internally.
However, because of the ever-increasing complexity of medical billing due to strict rules surrounding considerations for Medicare, Medicaid, and veterans insurance providers, it can be difficult to find someone with the necessary qualifications, especially in rural areas.


Why Medical Billing Efficiency is So Important
The answer to this question is very simple: you have to get paid in order to keep your practice running. Ensuring efficiency in your revenue stream is crucial in order to pay for business expenses, employees, and providers.
As mentioned in the previous section, the majority of small practices opt to hire an employee to handle medical billing in-house, sometimes successfully - sometimes, not so successfully.
In order to ensure that your practice gets paid so that it can continue to run, the following two things are paramount:
Claims for services must be submitted in a timely fashion
Claims for service must contain proper codes for services rendered
All of this is not to say that medical practices cannot be successful with in-house medical billing, but rather that strong revenue cycle management, constant attention, and an experienced, qualified individual to manage these things, and that there might be an easier way.


Should You Handle Billing In-House, or Outsource?
The answer to this question is not nearly as simple as the last one. In some situations, medical practices find the perfect fit for the position of handling billing in-house, while in others, they aren't as successful, for a number of potential reasons that differ from practice to practice.
This decision is one that should be made carefully, and based on how your practice could see increased efficiency and effectiveness in the medical billing process.
Some benefits to outsourcing medical billing include:
Increased cash flow
Professionals in medical billing have the experience and knowledge in submitting claims in a way that decreases the likelihood of denial, meaning that your practice gets paid faster
Eliminating costs associated with bringing on another employee to attend to the practice's medical billing needs, including salary, benefits, technology, and lost productivity from vacation time, illness, emergencies, etc.
Specialized billing companies exist for practices based in fields like orthopedics or oncology, which are experts in that particular field's coding requirements


Increasing Medical Billing Efficiency
As you work on making the decision whether to stick with in-house medical billing services or to outsource them, there are a few steps you can take to improve efficiency regardless of which direction you choose. They include:
Take advantage of EHR systems to code for the services provided immediately following the patient encounter in order to reduce potential errors in coding
Verify eligibility of benefits prior to patient visits - upon creation of the appointment, a day or so prior to the appointment, and at the time of service to reduce the risk of claim denial
Maintain thorough tracking of accounts receivable using key metrics that are important to your practice specifically
If you are not currently using one, consider switching to an Electronic Health Record (EHR) system. These are immensely valuable in general, but especially for billing matters, as you open up more effective lines of communication with billers and coders
Train your staff to ensure a minimum of 90% of co-pays be paid at the time of service to improve internal cash flow


Overview
Though this is a lot of information to consume, medical billing is one of the absolutely most important aspects of running a private medical practice, so it is essential that you optimize your billing process as much as possible.
For more information on medical billing services, check out the 99MGMT Blog!