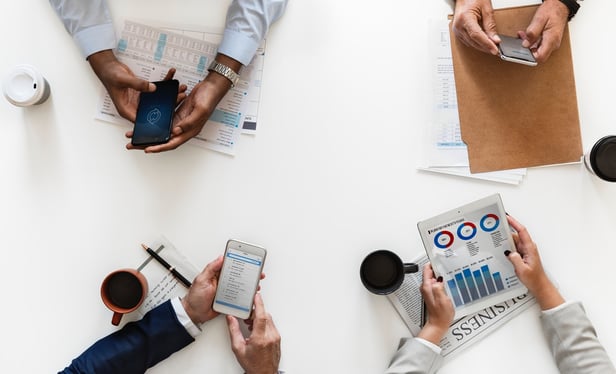 This year, Healthcare HR Week will be celebrated from March 16-20, 2020. This week is an opportunity to recognize the contributions and achievements of HR professionals in the healthcare industry, and thank them for all that they do.
American Society for Healthcare Human Resources Administration (ASHHRA) created Healthcare HR Week in 2012 to shed light on an important profession within the Healthcare Industry that can sometimes go overlooked.
The following list contains suggestions from ASHHRA of ways you can celebrate your in-house Healthcare HR professionals. You can choose any combination of these, or come up with your own creative ideas. No matter how you choose to do it, just make sure your HR reps feel valued and appreciated!


Know Your Health Care HR Professional Day
Quiz your non-HR employees on what Healthcare HR professionals jobs entail, then take time to go over the answers and be sure to leave time for questions. You can also provide small prizes to the top 3 winners of the quiz!
Luncheon Celebration
Organize a luncheon with your employees to honor and celebrate your HR staff, and provide opportunities for your other employees to meet Healthcare HR professionals they may not know.
Hospital Wellness Day
HR staff could set up tables to talk about health and fitness, invite suppliers on healthy foods, exercise, stress management, etc.; offer incentive for participating. Find a community/local charity and set aside time to work together to volunteer.
Career Share Day
Get involved in your community with a Career Fair or by speaking at a local school to teach them about opportunities in Healthcare HR, including resumes, interviewing, and networking opportunities.
Cover-Me-for-Lunch Day
Take an hour of your day to swap positions with an HR professional to see what their day to day job is like! If you can't swing an hour, try 30 minutes, or even 15 - so long as you have the chance to gain this new insight.
Learn Together
Attend a webinar or conference with your HR reps for an opportunity to learn new things about their position with them.
Unique HR Request Day
Take some time to hear some of the most interesting or surprising requests HR has ever received - but be sure to not share any personal information!