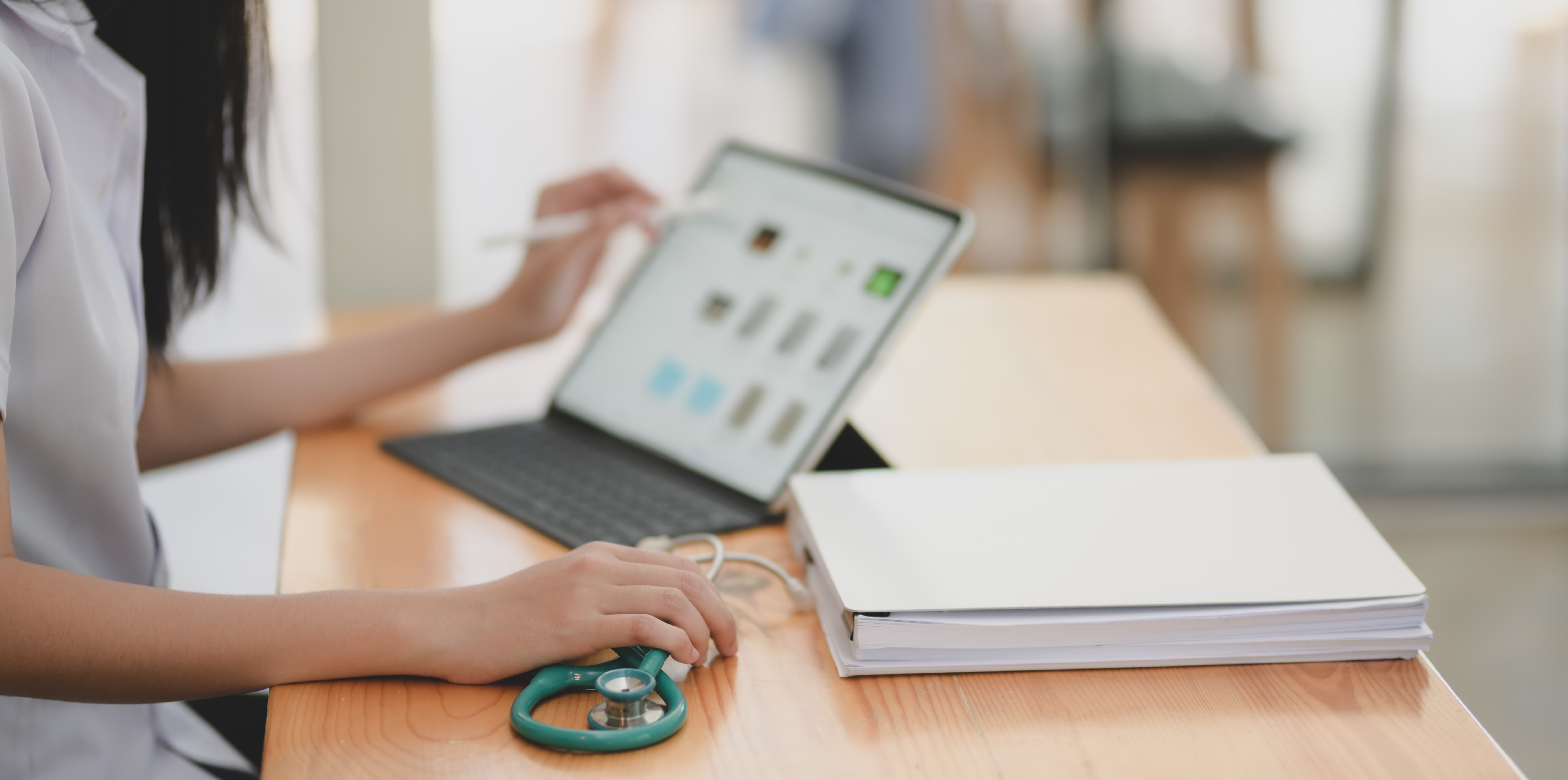 With the ongoing COVID-19 pandemic, telemedicine services are becoming more and more popular among private practices. As with any new service you may implement in your practice, you have to be sure to market it or else you may not see the patient volumes you're hoping for.
As much of the country is facing this same problem, we're here to help you navigate yet another aspect of these unprecedented times.
Update Your Website
In today's age of constant connectivity, your website - your homepage, specifically - is often your first chance to make a good impression on potential future patients.
Especially when marketing new services, the first step should be including this new information front and center on your website's homepage to grab their attention.
Additionally, providing further details or information on a dedicated landing page will not only help in spreading the word of your new telemedicine services, but it will also help you to gauge public interest by analyzing traffic to that particular page. This is a great place to answer some FAQ's patients tend to ask about virtual health services.
Email Campaigns
If you feel like your website contains important information that potential patients would find useful, but you're not getting enough traffic - what can you do? The answer is simple, and often free!
Using email campaigns to send out updates to your contacts will not only help them by providing details about your new services, but it can also help generate traffic to your website.
This has the potential to increase patient volumes for your telehealth visits, as well as boost your SEO standings with Google.
Consider Paid Advertising
Pay-per click (PPC) advertising is proven to be an effective strategy for increasing traffic to your website, as well as generating leads from potential patients. Google Ads and Bing Ads are two of the largest PPC platforms, and both offer tutorials for use.
Especially if you've never used PPC before, it can seem daunting to pick up, but in reality, the cost for a month of advertising a new service could cost less than other, more traditional marketing strategies, like sending mailers out.
Additionally, if Google Ads sounds a little out of scope for your practice, consider looking into promoted social posts. Facebook, LinkedIn, Twitter, and many other social platforms now offer paid advertising options and can be used as a shorter-term foray into PPC.
Update Google My Business
Google My Business is how most google users will interact with business-related search results, so making sure yours is up to date with your most current information is crucial.
This obviously applies to including that you offer telemedicine services at your practice, as well as making sure your staff and hours of service are current.
Since this is one of the most active spots for businesses on Google search results pages, having accurate information is of the utmost importance.
Traditional Mail
While many people do use the internet to get information about their healthcare options, many people do not have reliable access to the internet or the capability to use it. For these reasons, sending out traditional mailers could also be an effective marketing tool.
Many practices are starting to move away from this process because of the associated costs, but there remains value in mailing fliers to potential patients.
---

Looking for more information about marketing in your private practice? Check out the 99MGMT blog!