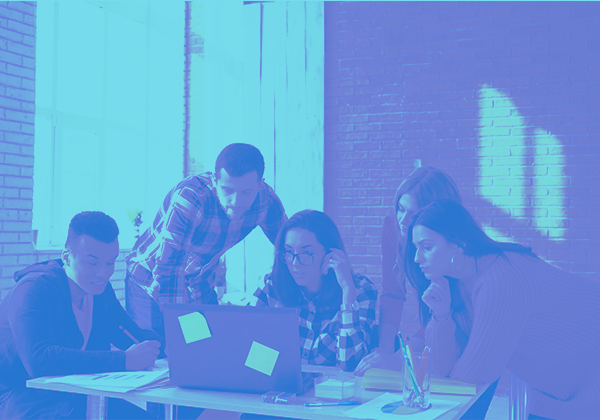 Especially at a time when it's a questionable decision to even leave your house - hiring has changed its look in the past few years.
Since in-person interviews are becoming less common, many companies have been looking for inventive new ways to see the full picture of an applicant, including aspects like their personality and working styles.
Today we'll be discussing how The Predictive Index is becoming a powerful tool in healthcare hiring processes.
Optimize Talent Search
Throughout the healthcare industry, when it comes to hiring, leadership teams often prioritize facilitating their business strategy alongside their need to hire talented individuals.
Approximately 40% of healthcare companies have a talent strategy, yet only 17% of them say that it is well-defined and easily understood.
Even more shockingly, only 17% of healthcare executives feel like talent strategy should be something the entire team has a hand in - not just HR.
If you're looking to find the perfect addition to your team, administering your interviews around a talent optimization platform that can paint a data-backed, objective picture of the applicants you consider can help you develop a team that exceeds your expectations.
Align Leadership Teams
The healthcare industry is currently experiencing a talent shortage, yet despite attributing over 60% of business costs to their employees, healthcare executives spend 3% less than any other industry on the development of their staff.
As medical errors are one of the leading causes of death in the United States, making sure that you promote an environment that encourages growth and knowledge for team members will improve the safety and overall quality of your practice.
Additionally, the alignment of your leadership team will be able to identify pain points, as well as determine where the talent that could resolve those issues, based on your deeper understanding of what each team member brings to the table.
Resolve Disengagement
Employee disengagement is a state of low interest and involvement from members of your team, and it could cost your company millions of dollars each year.
In order to address this issue, a talent optimization program can help you to collect feedback from employees so you can identify issues and determine next steps.
Even better yet, if you employ a program like The Predictive Index, you'll be able to anticipate weaker spots and make adjustments before these issues arise.
Overview
Ultimately, when you're trying to optimize the strength, talent, and overall efficiency of your healthcare staff, there are many ways you could go about doing so.
However, a task that once may have been hard to come by can be made much easier by programs like The Predictive Index.
For more information about hiring for a medical practice, check out the 99MGMT Blog!