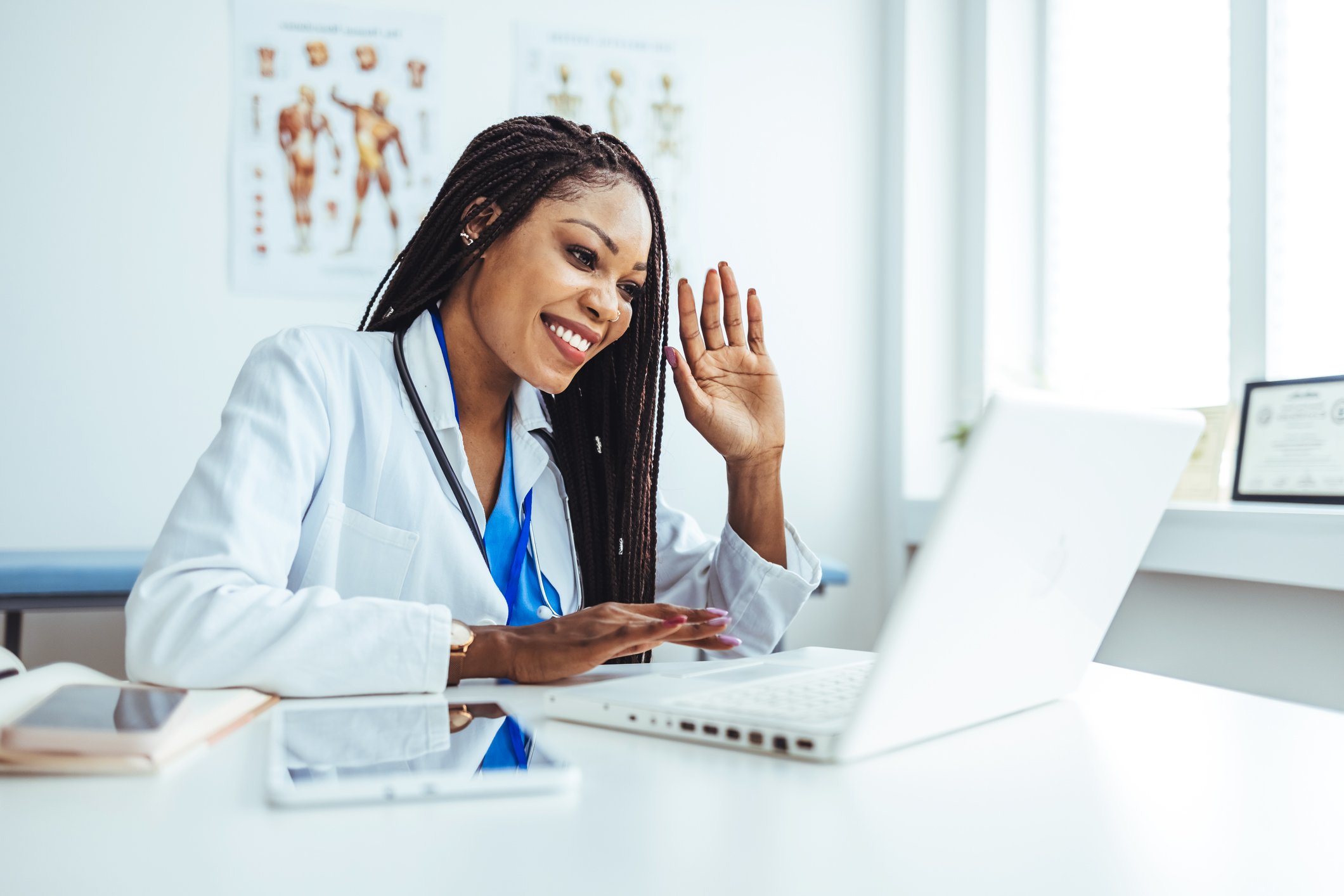 Now is the time to start thinking about how you can use technology to improve your practice. There are many available tech tools that can help streamline your workflow, improve patient communication, and make your life easier. But with so many options out there, it can be tough for millennial physicians to know where to start.
Medical Practices | Time for Change
As our world changes, so do our values. In recent years, we've seen a shift in the way people view healthcare. People are increasingly looking for ways to improve their work/life balance. When it comes to receiving medical treatment, they want to access quality care without traveling long distances or spending hours in a doctor's office. Thanks to advances in technology, telehealth makes this possible.
To meet consumer/patient preferences and increased demand, practices need to embrace telehealth as a care option.
Millennials are the largest and most influential generation in today's workforce and have come to expect more from their healthcare providers. They are also taking on caregiving roles for aging parents and, as a result, they are realizing the value of a primary care relationship and health monitoring over decades. This trend is expected to grow as the population ages. The millennial generation is also finding themselves in the not-so-unique position of facing a health condition that requires regular monitoring from a medical professional. This process of managing a chronic illness is streamlined and more effective if you develop a long-term relationship with one physician.
A 2019 study conducted by Blue Cross/Blue Shield Health Index discovered that millennials are more likely to be diagnosed with diabetes, depression, or ADHD than members of Gen X. This means a generation that has grown to expect immediate care and resolution is forced to see the benefit of a long-standing relationship with medical staff.
4 Factors in Creating a Tech-Savvy Medical Practice for Today's Patients
To meet the needs of all those seeking reliable medical care, millennial physicians must embrace technology and create a tech-savvy, functional and professional practice.
In order to do this, a medical practice should be built with the following actions in mind:
Establish an Online Presence and Reputation
Utilize an Online Scheduling Platform
Provide Longer Office Hours to Benefit Patients and Staff
Inspire Trust on Social Media
1. Establish an Online Presence and Reputation
A functional, optimized, and professional website will help attract new patients and provide valuable resources for existing ones. It should include detailed information about your:
2. Utilize an Online Scheduling platform
In recent years, online appointment scheduling systems – or patient portals – allowing patients to book, change, or cancel appointments from their own devices have become a necessity for all medical practices. The platform not only reduces wait times and cuts back on phone calls, but it also provides convenience for both patients and staff. This also reduces the chance of errors in scheduling appointments or missed appointment requests.
3. Provide Longer Office Hours to Benefit Patients and Staff
We have said goodbye to the days when a medical practice could open at 8 a.m. and close by 4:30 or 5 p.m. In today's culture, longer office hours and a varied work schedule are the new normal. Many individuals in today's society work remotely, and schedules get adjusted accordingly. Not everyone can schedule an appointment during the window of traditional business hours.
This new approach to office hours allows you to offer shift work to employees who may not be able to commit to a traditional schedule. As the desire increases to have a better work/life balance, many of these needed staff members are hoping to split time between work and their families. Offering unconventional work schedules can also improve employee longevity and recruiting efforts for open positions at your practice.
4. Inspire Trust on Social Media
Developing a strong presence and inspiring trust on social media platforms is another way to make your practice more tech-savvy. Platforms like Facebook, Twitter, Instagram, and YouTube all provide great opportunities for connecting with current and potential patients, as well as creating helpful content about healthcare topics.
By embracing technology and implementing these strategies in their practices, millennial physicians can better accommodate today's tech-savvy patients and increase their efficiency. Depending on how you spend your free time, you are likely to have experience with various platforms and have staff members who are also knowledgeable on social media. Leverage this knowledge to optimize the use of various platforms for your medical practice, increasing brand awareness and attracting new patients.
Urgent Care Features for Millennial Physicians to Consider
Today's world of accessible technology and instant gratification means the younger generations expect medical care to follow suit. To meet this expectation, the urgent care center industry grew 7.1% between 2017 and 2022, with a further growth of 0.5% projected by year's end.
These care centers provide some features that traditional medical practices do not. However, they are all worth considering for millennial physicians who are prioritizing tech-savvy populations and recognizing current patient expectations. These include:
Convenience (walk-in appointments)
Price transparency/upfront cost estimates
Value-based advanced primary care
Artificial Intelligence can Provide Immediate Value
Incorporating artificial intelligence (AI) into your medical practice can provide multiple advantages, such as:
improved performance
increased productivity
decreased waste of time, money, and experience
AI-based systems are designed to be efficient and accurate when completing mundane tasks or diagnosing diseases. They can also free up staff members from tedious processes, leaving more time to focus on patient care.
Additionally, AI algorithms are capable of ingesting large volumes of data quickly and accurately, allowing for more detailed analysis and better decision-making. AI-based systems can be used to automate repetitive tasks such as scheduling appointments or managing electronic health records (EHR).
AI also has the potential to reduce errors in administrative processes or medical diagnoses that could lead to costly mistakes.
Incorporating Technology Starts Today
With changing times and the prevalence of tech tools, now is the time to find the best ways to incorporate technology into your medical practice. The benefits include a flexible schedule suited to both patients and staff, online availability that maximizes scheduling efficiency, and the incorporation of AI to prioritize patient care for on-site staff.
99MGMT has TECH-SAVVY to Share
If you are working on a medical practice plan that prioritizes technology, the experienced practice management professionals at 99MGMT can help point out potential snags and suggest tips to avoid them. Contact 99MGMT today.