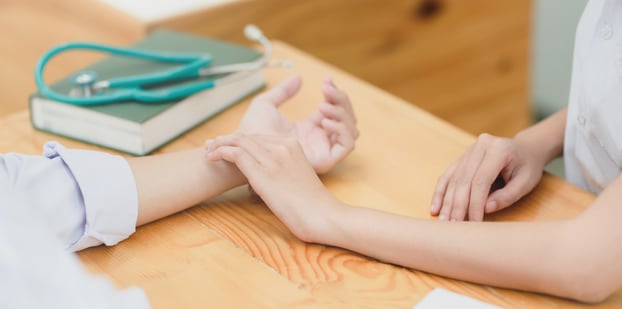 Each year, October 6-12 is designated as the time to celebrate and honor Physicians Assistants throughout the country.
In addition to recognizing the importance of this position and acknowledging their contributions to healthcare, this is also the perfect opportunity to raise awareness for what exactly a Physician Assistant does.
Here are our tips for how to celebrate #PAWeek in your private medical practice!
Social Media
Hands down, the fastest and easiest way to share your stories or experiences for Physicians Assistants Week is to head to social media! By using the hashtag #PAWeek and tagging @aapaorg you can connect with others sharing their stories as well.
Being careful to abide by HIPAA compliance, social media is a quick, easily consumable way to spread awareness and educate people about the vast contributions PAs have made in the healthcare industry.
Host an Event
Though in-person events like health fairs or team parties are not the best idea amid the pandemic, there are still plenty of ways to honor the hard work of PAs if you get creative!
If you're looking to show the impact of PAs in the form of a community health event, look into what it would take to host a webinar. This way you can share the important data and information about PAs with your community while maintaining public health protocol!
If celebrating your team internally is your goal, consider hosting a virtual event for your PA team as a chance to relax, reflect, and enjoy themselves! If video-conferencing events aren't quite your style, treating your PAs to a free lunch or surprising them with their favorite coffee order would work just as well.
Call on Legislators
One special way you can celebrate the work of PAs is by contacting your state legislators and requesting that they release a proclamation - or a formal public announcement - to praise the contributions Physicians Assistants have made to the healthcare community.
Community Service
Often Physician Assistant Students will spend PA Week holding community service events like canned food drives or 5k run/walks to both show support to their community, but also to highlight the importance of PAs and their efforts.
Though they may look slightly different right now, hosting events like these is still possible. Virtual races are becoming more and more popular because communities and groups have adapted to showing collective support - entirely online!
---

Especially in uncertain times like the ones we're living in right now, Physicians Assistants are a major contributor to the healthcare efforts being made. #PAWeek is a week each year we should make every effort to highlight them with as much support as possible!
For more information on how to celebrate Physicians Assistants during #PAWeek, check out the AAPA Official Website!